By: Danielle Palli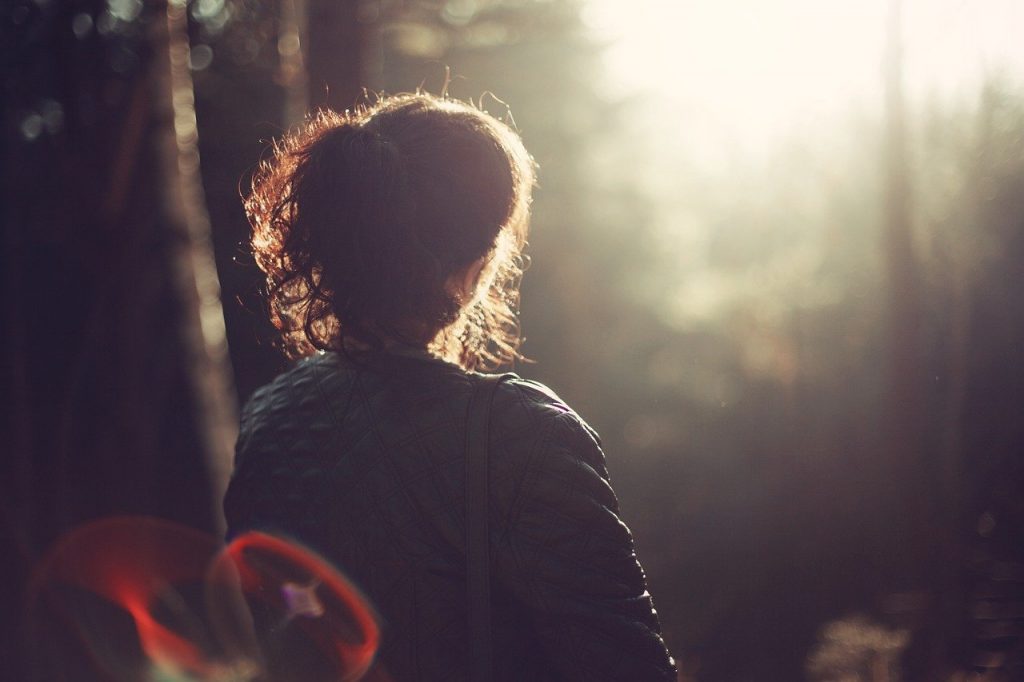 Under normal conditions (i.e. when we're not dealing with a global pandemic), I love being alone. I enjoy silent walks on the beach, doing yoga and meditation out on the lanai, practicing the piano or working on my novel. I can do these activities without talking to a single person all day – and without feeling the slightest bit lonely. But, here's the thing. If I need to talk with someone or simply connect with other people, I have a wealth of loving resources: my husband, a few close friends, some trusted family members – even my pets. Choosing to spend time alone can be a wonderful experience and provides the opportunity for self-reflection. Isolation, on the other hand, or even being among people who don't understand you – well, that's something quite different.
When 20,000 people were recently surveyed in the United States, nearly half reported being lonely. One in four felt that no one understood them, and two out of five said they felt isolated or that their relationships lacked meaning. Another study revealed that 9 million people in the UK reported feeling lonely – an epidemic that is so damaging, that the UK appointed a Minister of Loneliness.
Why is this such a big concern? Loneliness is linked to an increased risk of heart disease, stroke, arthritis, Type 2 diabetes, dementia and depression, and can increase the likelihood of mortality by 26%. Current findings suggest that the risk factor for social isolation is comparable to smoking 15 cigarettes a day.
As Dr. Roger Landry, MD, MPH tells us in his book, Live Long, Die Short: A Guide to Authentic Health and Successful Aging, "we are hardwired to be together." For me, that means having an abundance of casual friends and my inner circle of a few truly close connections. These are the people that Dr. Landry would describe as "the ones you can call at 3 o'clock in the morning and know they will be there for you." In Dan Buettner's book, Blue Zones of Happiness: Lessons from the World's Happiest People he describes those "inner circle, 3 o'clock in the morning" friends as your tribe and advises you to "find your tribe."
How do you find your tribe in the midst of Covid-19? More important, how do you connect with your tribe, once you've found them? Being stuck inside is causing all of us to re-think how we socialize.
Here are some tips for staying socially connected while being physically distant:
Take advantage of online opportunities for pursuing a hobby and learning something new. Growing Bolder offers a list of resources to help you get started. Once you've found something of interest, invite a friend to learn with you by either logging in to a class at the same time, or connecting afterward via Zoom, Skype, FaceTime or other video chat app to talk about your experience.
Virtually volunteer for a cause you care about. Points of Light can help match you up with an at-home opportunity based on your skills, interests and availability.
Connect with a spiritual group who shares similar beliefs. Chances are, if you're already affiliated with a spiritual congregation or class, they're switching to online streaming services. Call or email them to ask. Or, try Meetup.com and seek out a group of interest, and check to see if they've switched to an online format … many have.
Talk to your neighbors from across the street or take a distance walk (beyond the wave as you pick up your daily mail). This can be simply you walking on one side of the street while your neighbor walks on the other. You may have to speak louder, but it's worth the effort.
Play a game, cook a meal, or watch a movie together online. Who says that video calls are just for talking? You can keep your phone or computer nearby as you share an experience from the safety of your home. Look for creative ways to modify how you would normally engage with others to a virtual format.
Old methods are still good methods. Not everyone is a fan of technology, but don't forget that the phone still works both ways. Be sure to call friends and family to catch up, and use this time as an opportunity to re-connect with people you may have lost touch with over the years.