June 26, 2017 4:50 pm
Did you know that your amazing brain has the capability of creating new brain tissue and new neural pathways across your lifetime? It's true! But, only if you use it. Did you also know that you control as much as 50% of how your brain will function over time: including memory, balance, and decision making?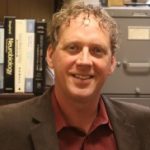 Masterpiece Living has created the Brain Health University in collaboration with Dr. Rob Winningham (Dr. Rob), leading brain expert and full Professor and Chair of the Psychology Division at Western Oregon University. Together, they are pleased to announce two opportunities to optimize brain health: Brain Health University Virtual Course and Neurobics+. These are offered exclusively to Masterpiece Living Partners. 
Brain Health University Virtual Course


The Brain Health University Virtual Course is an 8-unit virtual course led by Dr. Rob. Topics include ways to maximize memory, how to enhance executive functioning in the brain, the role of nutrition and physical exercise on brain health, and how to stay motivated to enhance and maintain cognitive health. The course includes a video series (two per week) along with a LIVE Q&A session with Dr. Rob during the third week.
Neurobics+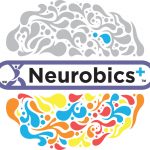 Neurobics+ is an 11-unit Programs by Masterpiece course led by a team member or resident at one of our partner communities. More in depth than the brain health virtual course, Neurobics+ includes dozens of cognitive connection exercises, discussion groups, and extensive brain health information.

"Which One Should I Take?"
The short answer … Both! The Brain Health University Virtual Course is the perfect introduction for those approaching this topic for the first time who may prefer a self-guided method of instruction. For those who've completed Neurobics+, the virtual course is a great review, as it includes key components from Neurobics+.  For those who have already taken the virtual course, and want to exercise their brain muscles further, Neurobics+ is the next step for expanding their knowledge of this important topic.

NOTE: Both the Brain Health University Virtual Course and Neurobics+ are offered exclusively to Masterpiece Living Partners. To find out more about a partnership with Masterpiece Living, Contact Clark Lyons HERE. 

Tags: Brain Health University, Dr. Rob Winningham


Categorised in: Programs by Masterpiece

This post was written by Danielle Palli