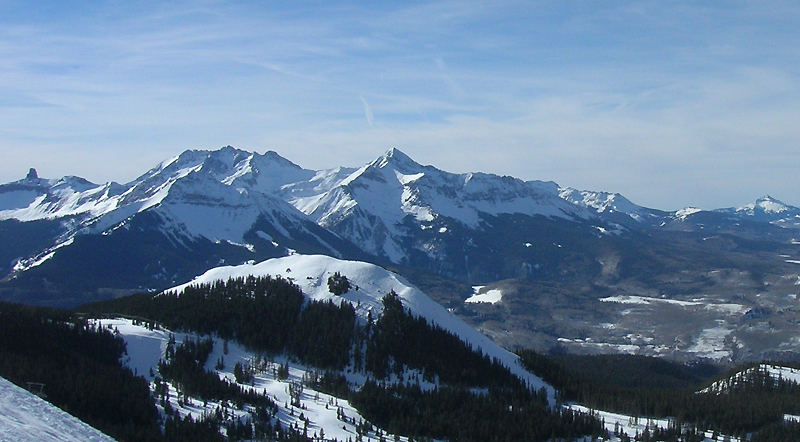 US News and World Report recently named Colorado as the Best State for Aging based on data collected from reputable sources such as the Centers for Disease Control and Prevention, Centers for Medicare and Medicaid, Genworth Cost of Care Survey, Kaiser Family Foundation, Missouri Economic Research and Information Center, U.S. Bureau of Labor Statistics, and the United Health Foundation.
Boulder, CO was also cited as one of the Happiest Places in the United States in the November 2017 issue of National Geographic in an article written by Blue Zones advocate and aging expert, Dan Buettner entitled, "The Search for Happiness." Findings were based in part to the Gallup-National Geographic Index, which assesses 18 factors of well-being, to include using personal strengths to accomplish goals, learning something interesting daily and physical health and security.
This comes as no surprise to Masterpiece Living (MPL), whose home-base is in Colorado, with a second office in Florida (No. 10 on the Best State for Aginglist). Masterpiece Living brings successful aging initiatives to organizations nationwide. Its Christian Living Communities (CLC) partner organizations in Colorado (Clermont Park, Someren Glenn and Holly Creek Retirement Community) regularly participate in MPL portrait reviews, which seek to collect and compare health outcomes of its residents to that of national norms. For example, among their independent living residents, 46% of men and 39% of women participate in strength-training exercises regularly – one of the key components of a successful aging lifestyle for promoting both physical and cognitive health. By contrast, only 16% of men and 11%  of women of the national population commit to regular muscle-strengthening activities. Additionally, 90% of independent residents surveyed believe their families support their successful aging lifestyle.
The Strategic Action Planning Group on Aging (SAPGA) in Colorado holds ongoing discussions for addressing the growing aging population and have produced an action plan to support its older residents by providing age-friendly transportation, increased "walkability" options and opportunities to remain independent, healthy and socially connected. The SAPGA was appointed by Gov. John Hickenlooper in an effort to prepare for the wave of aging individuals in Colorado, and includes members from all areas of of the state. Masterpiece Living hopes to work with the SAPGA to support their strategic planning, utilizing MPL's more than two million data points that have been collected from the 30,000 people served since MPL was founded back in 1999 – data that provides a clear roadmap for healthy aging. 
For more information about Masterpiece Living, please contact Clark Lyons at (407) 473-3617 or clark@mymasterpieceliving.com. Please review our online PRESS KIT for downloadable photos and additional materials.