Data Revelation: The Masterpiece Living Network is "Upwardly Mobile!"
A recent examination of the data collected by Masterpiece Living (MPL), which measured 3,860 participants living in Masterpiece Living communities over the course of one year (Jan. 1, 2016-Dec. 31, 2016), revealed that residents within the MPL network scored better, or were on pace, with older adults nine or more years younger than those who were living in their own homes (i.e. aging in place). National norms come from the Senior Fitness Test, a standardized, validated scale for measuring fitness abilities in older adults.
Just Look at These Results!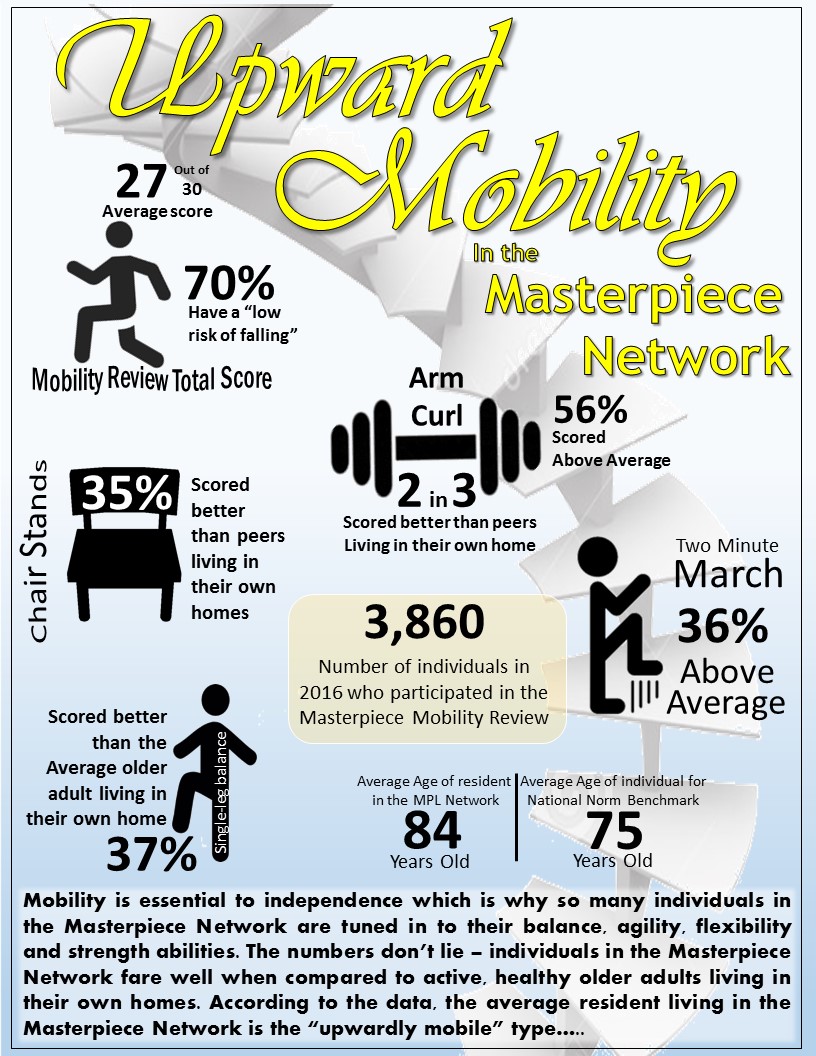 The data suggests that older adults who choose to live in an environment (such as a Masterpiece Living community) that focuses on improving and/or maintaining mobility over time experience a decrease in fall risk and better mobility than those of their peers living in their own homes.