February 4, 2019 4:16 pm
By: Danielle Palli 
"An Indian chief once said, 'you'll be remembered by the tracks you leave behind,' and I'm trying to leave good tracks." ~Santi Visalli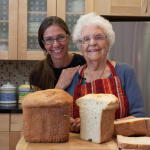 What does it mean to live a meaningful life? How can we find a renewed sense of purpose during those times when purpose feels elusive? To answer these questions, I spoke with filmmaker Sky Bergman. Sky Bergman produced, directed and filmed the award-winning documentary Lives Well Lived, and is currently a Professor of Photography at Cal Poly State University and an internationally recognized photographer. To listen to her complete podcast interview CLICK HERE. 
In Lives Well Lived, 40 older adults share their secrets about what it means to live a meaningful life through their personal stories. Among those stories, Sky noticed several common threads that tied them together. "The people I interviewed were interested in learning something new every day and giving back in some way," Sky told me. "They all had a close support system and saw life as 'the glass half-full'." 
The filmmaker noted how everyone she spoke with had survived traumatic life experiences, but came out on the other side being positive and optimistic about the future. "There are days when I wake up and think my day is going in one direction," she confessed. "And, I think about what they've gone through, and suddenly my problems seem miniscule by comparison. I have an attitude adjustment immediately." 
The lessons that had most impact, however, came from Sky's then 99-year-old grandmother – the inspiration behind the film. It was her grandmother who taught her it was 'better to be kind than right,' to live life to the limits, stay present in the moment, and never let age define who you are and what you do.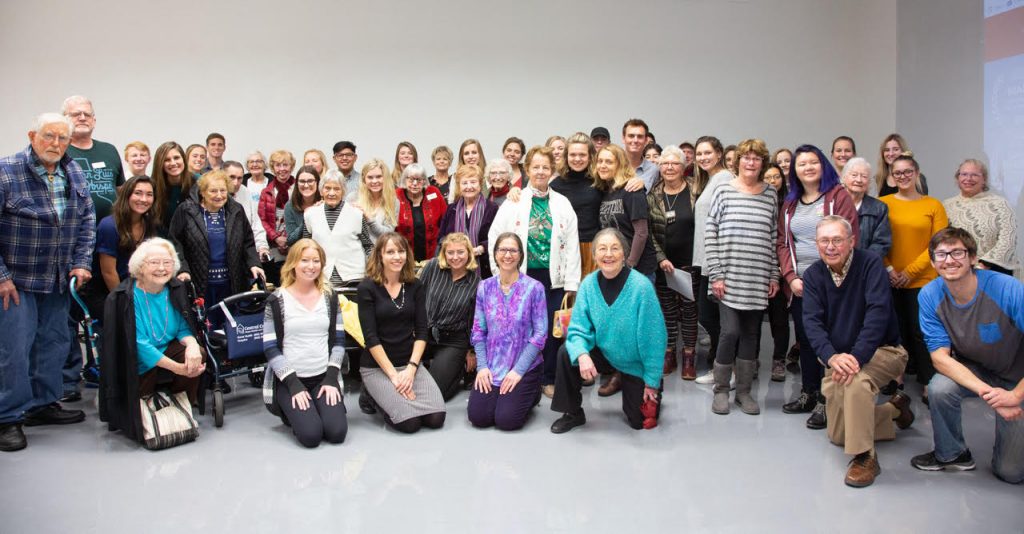 Since the premiere of the film in 2017 at the Santa Barbara International Film Festival, it has had significant influence on the greater community. Through one intergenerational project at Cal Poly (photo shown left), students from the Psychology of Aging class had the opportunity to be paired with a local retirement community, where students and residents regularly met to interview one another and produce memoir and life review documents for each other. Out of the experience, students developed more respect and less fear of approaching older adults, particularly those students who previously had no close connections to their own grandparents. 

And, most recently, Lives Well Lived was screened on Capitol Hill in Sacramento, and was followed by a panel discussion designed to influence decision-makers about policies affecting California's aging population and the need to create a Master Plan for Aging. Sky concluded: "What an amazing gift my grandmother gave me in inspiring me to create this film and to see what an impact it is having." 

So, what are Sky Bergman's seven top takeaways for finding meaning in life? Roll up your sleeves … here we go: 

1. Live in the moment. 

2. Be kind. 

3. Give back. 

4. Stay socially connected. 

5. Learn something new every day (stay mentally and physically engaged). 

6. Be optimistic. 

7. Never let age define you. 

Tags: Mosaic, sky bergman


Categorised in: Successful Aging

This post was written by Danielle Palli