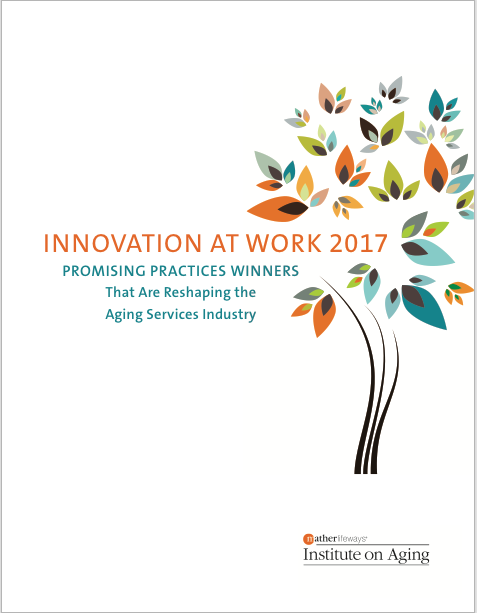 Friendship Village of Bloomington (a Lifespace Community and Masterpiece Living partner) was recently featured in the Mather LifeWays Institute on Aging's annual Innovation at Work 2017 report as a Promising Practices Winner for the way that they are helping to reshape the aging services profession. In the article, "Promoting Wellness Through Resident Empowerment," they share wellness initiatives such as Winterfit, a program designed to keep people active from January through March, at a time when we're more likely to hide inside from the cold. Participants are encouraged to incorporate the Power of 1 – that is, set one small, achievable personal goal that can have a lasting impact on their health. The results were impressive as many activity support circles continued months after the event ended, and residents reported increased endurance and energy, improved balance, better health, and greater social engagement. The report also included ways for other organizations to adopt the Winterfit practice for their own communities. CLICK HERE for access to the full Innovation at Work 2017 report.
This was not the first award for Friendship Village in 2017. They were also designated a Center for Successful Aging (CSA) by Masterpiece Living. Becoming a CSA is no easy feat, and involves years of preparation. To receive this recognition an organization must demonstrate exemplary initiative in six categories: culture, leadership, outreach, team member engagement, resident engagement and purposeful programming. Currently, there are only 17 CSA communities nationwide.
We would like to congratulate Friendship Village of Bloomington for leading the way in demonstrating best successful aging practices that benefit residents, team members and the greater community while promoting a lifestyle of growth, social connections, purpose and resilience. CLICK HERE to learn more about their recent CSA designation.