By: Danielle Palli
Residents and team members from more than 80 partner communities gathered in Denver for Lyceum 2017: The Summit of Change. The theme of this year's Masterpiece Living conference was change … social change and advocacy, the changing landscape of technology, and the changing perspective of older adults and how older adults are regarded in this modern age.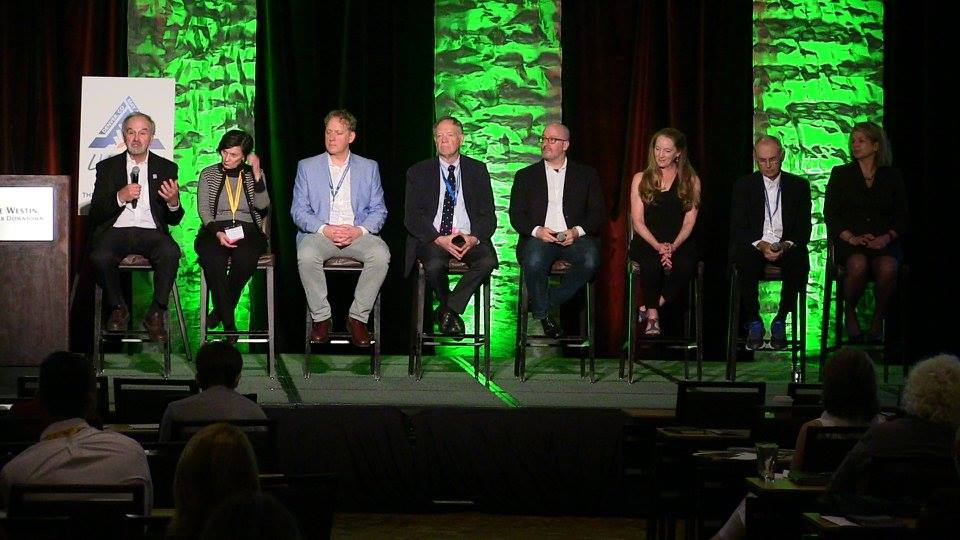 During the Ask Anything panel, speakers Dr. Roger Landry; Toni Antonucci, PhD; Khristine Rogers; David Gobble, PhD; Rob Winningham, PhD; Kay Van Norman; Thomas Kamber; and Harry (Rick) Moody, PhD discussed how we can change public policy on a national and international level by creating age-friendly cities, focusing on preventive medicine and using research and data to educate people about living well on a global level. They also advocated outreach to university students in our communities to expose them to the positive aspects of aging and encourage young people to explore gerontology and the vast opportunities that working in the field can provide. When asked about creative new practices in technology, the panel shared innovative ways to integrate technology into our everyday experience. Examples of this included creating digital memoirs, connecting with people via Skype and other online tools – not only to remain socially connected, but as an opportunity to learn and practice a new language, and using virtual programs to "walk" to Paris.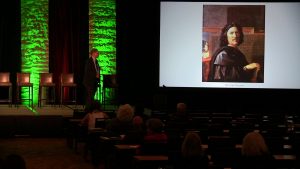 In Masterpieces: Creativity in Later life, Dr. Rick Moody explored the freedom and changing perspective of artists such as Monet, Matisse and Rembrandt as they aged, juxtaposing their earlier works with their later pieces. Without the constraints of making a name for themselves, and with wisdom and maturity, they were free to "be outrageous." They also adapted to their changing experience. When Matisse could no longer paint, he sought the simplicity of cutouts. After Monet became homebound, he was able to paint his garden. Rembrandt become more introspective with age, evident in his self-portraits over time. "Creativity doesn't have to be a novelty," Dr. Moody shared. "You can do the same thing over and over again and see things differently each time."
Another insightful presentation was CSA in Action. Here, residents and team members from Certified Centers for Successful Aging communities shared creative ways to get the community socially, intellectually, physically, and spiritually engaged. Resident Ken Stenmen shared that he interviews people from all over Holly Creek for his Wandering radio show. Meanwhile, Tim Rogers, Executive Director of Someren Glen, challenged communities who have already earned the CSA certification to collaborate in order to continuously raise the bar in the aging field. And, resident Carol Hodges initiated the AIR policy at her community: Advertise, Invite, and Remind people of the value of getting involved.