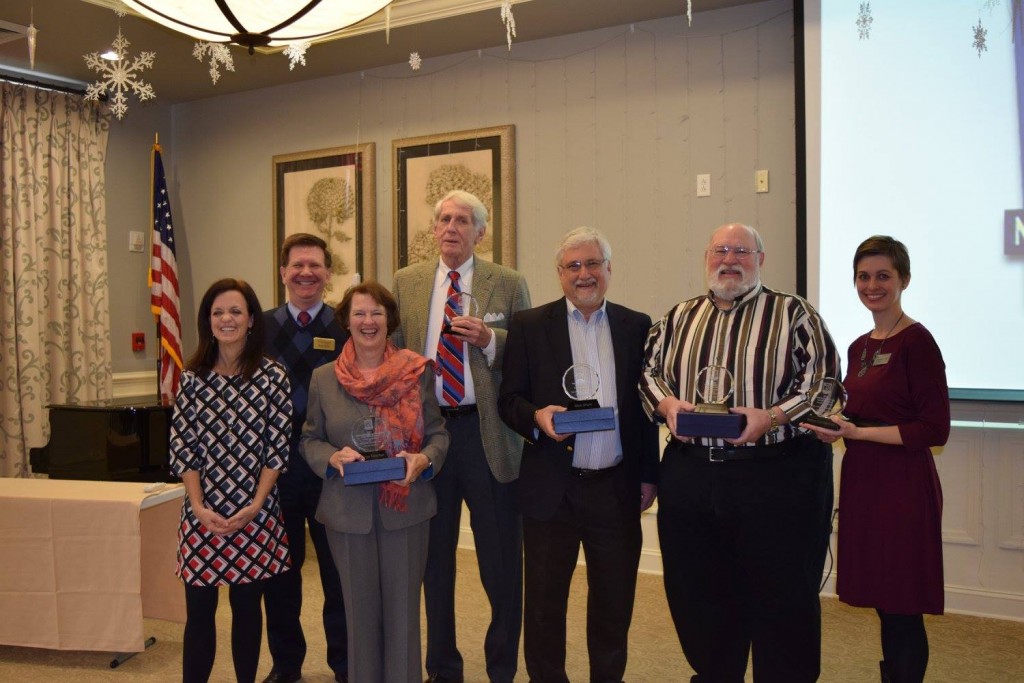 Recently, The Woodlands at Furman (a MPL Partner in Greenville, SC) honored five older adults who embody what it means to age successfully, and empower others along the way, at their inaugural Masterpiece Living Awards.
The Masterpiece Living Awards are the first of their kind and recognize the four pillars of successful aging – physical, intellectual, social, and spiritual. Five awards were given, one honoring each of the four pillars, and one award to a nominee who embodies the overall spirit of Masterpiece Living.
Award recipients were as follows:
Physical: Bob Sparks. Bob is a business owner in Greenville, who is recognized in the community as a fitness inspiration. Recently, he began a fitness program and has lost 50 pounds since he began. As a result of his influence in the community, others have been inspired to become more active.
Intellectual: Don Cockrill. Don is a member of Furman University's Osher Lifelong Learning Institute (OLLI), and became an instructor with the program in 2013. He teaches a variety of history courses, and is known for bringing humor and enthusiasm to his teaching, and inspiring the intellectual curiosity of others.
Social: Alan Shaw. Since his retirement from a financial career in 2014, Alan has given his time to a variety of organizations, including Meals on Wheels of Greenville, the National MS Society, Pendleton Place, the Red Cross, the Guardian ad Litem program, and the Palmetto Curling Club. He has a specific passion for serving older adults, opening his own Homewatch CareGivers franchise in 2006 and consistently picking up additional Meals on Wheels routes.
Spiritual: Robyn Zimmerman. Robin is a television personality and the retired Director of Public Relations at Greenville Health System, but she is also the founder of the St. Peter's Players ministry at St. Peter's Episcopal Church. This ministry brings performers of all denominations together to create theater productions that serve as an expression of praise. The ministry has performed nine different plays, musicals, and original works in its 15-year history, and her work is widely respected within the community.
Overall: George Fletcher. George is a professional engineer and a longtime public servant to many of Greenville County's organizations. His past chairmanships and board appointments include the Greenville Chamber of Commerce, the United Way of Greenville County, and Renewable Water Resources. In August 2015, he capped off this career in public service by winning an at-large seat on Greenville City Council, the first challenger to unseat an incumbent in over 20 years. As a City Councilman, Fletcher aims to increase access to green space throughout downtown, inspiring all residents to remain active and engaged citizens.
Congratulations, Bob, Don, Robyn, Alan and George!