By: Sarah King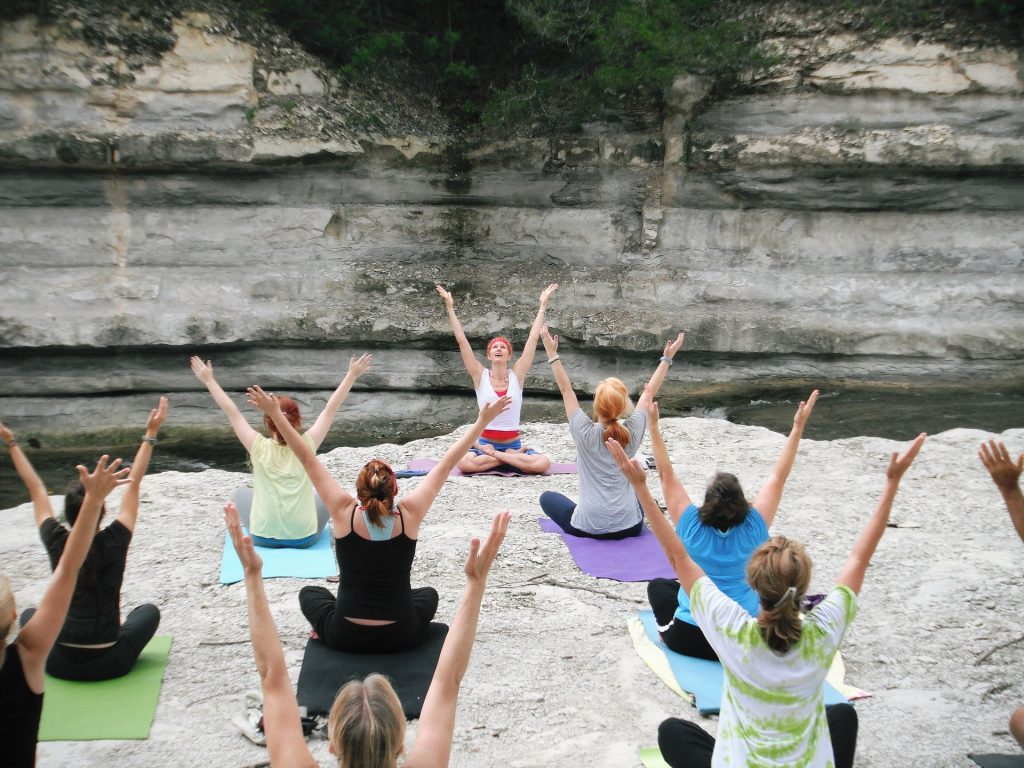 Yoga has spiked the interest of people all around the world due to the positive effects regular practice has on physical, mental, and spiritual health. Benefits of this form of exercise include reduced joint pain, healthier sleep habits, increased weight loss, improved stress management, controlled blood sugar levels, decreased anxiety and depression. When asked which type of movement or exercise they are most interested in trying next, one survey of 46-65 year-olds listed yoga as their top choice. As a matter of fact, this is the preferred group exercise choice of all ages, so it offers a great opportunity to create intergenerational connections.
When people of all ages participate together, the benefits of yoga are enhanced, and active lifestyles are promoted. Intergenerational interactions through common interest are proven to reduce loneliness, debunk ageist stereotypes and provide meaningful connections. If your community does not currently offer yoga, consider partnering with a local yoga studio, recreation department, YMCA, or university fitness team to explore this opportunity to boost well- being within your community.
For more fitness statistics read the report from MINDBODY 2019 on Fitness in America: Behaviors, Attitudes, and Trends.