By: Danielle Palli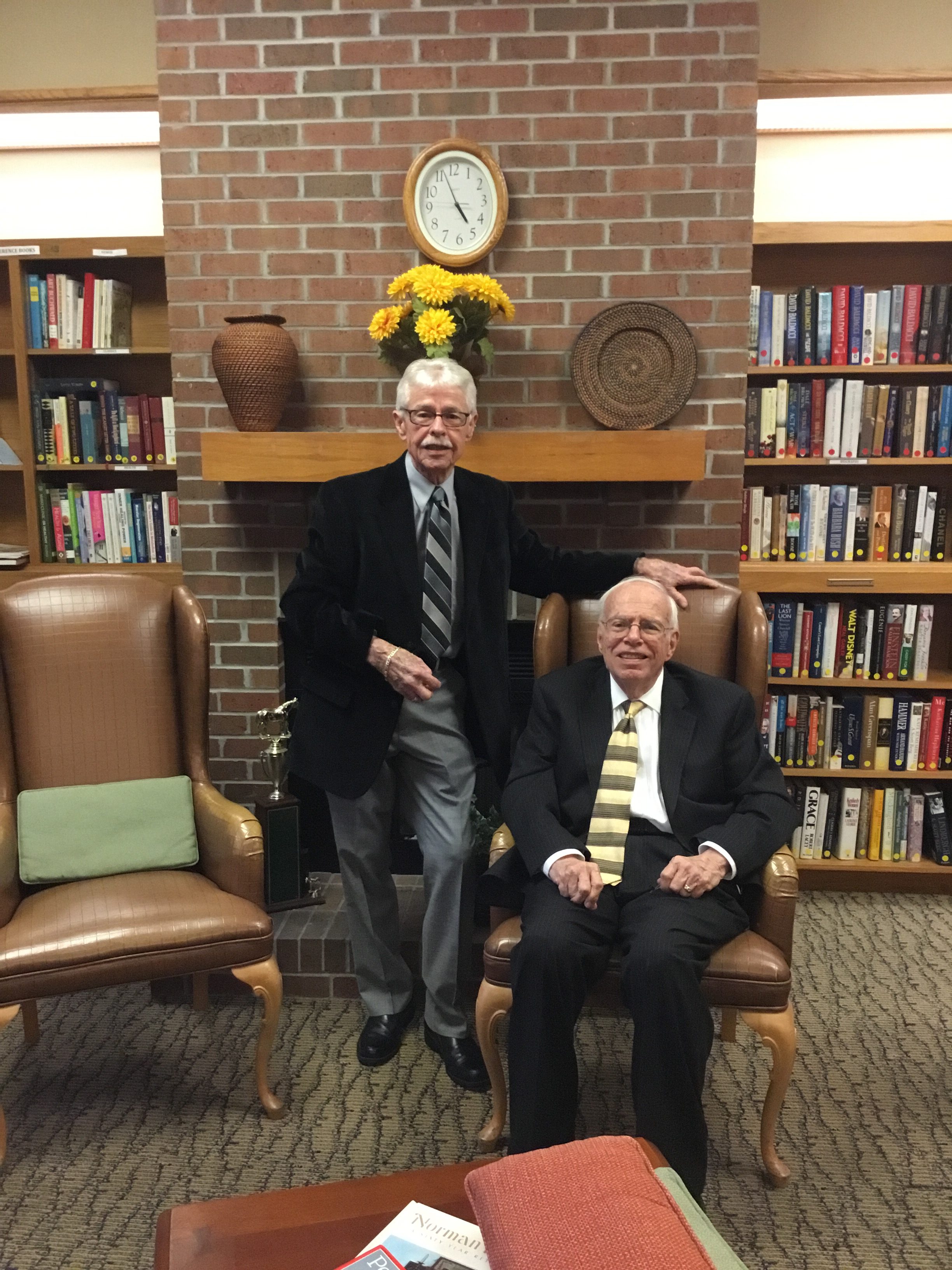 David Griffith is a self-described farm boy from Ohio who graduated from Ohio State. He went on to teach agriculture, while also serving in the Reserve Officer Training Corps (ROTC) – a commitment that led to a four-year stay in Japan. Conversely, Charlie Davis was a city boy born in Washington, DC who worked as a columnist for a local newspaper and later went on to become a Presbyterian Minister before traveling the globe as a quality management educator for Fortune 500 companies. The two met some 34 years ago scuba diving, and spent the next three decades traveling the world.
They moved to Village on the Green four and a half years ago when Charlie began to experience significant health challenges that included arthritis, scoliosis, carpel tunnel and the beginning stages of dementia.
David dove into community events and resident planning committees, quickly filling up his calendar. He just reached the point where he felt too busy to join one more committee, when he read Dr. Roger Landry's book, Live Long, Die Short: A Guide to Authentic Health and Successful Aging. Inspired by the research about the benefits of movement on both physical and cognitive health, he went to the Village's Masterpiece Living Champion Team and said, "I'm in!"
"I realized that exercise is not just important physically, but that it is good for our brains too," he told the Mosaic. From then on, he made a pledge to increase his own daily physical activity.
Charlie also read Live Long, Die Short. "This is wonderful!" He proclaimed, "I'm going to buy three more copies to give to my family!" Soon after, he had the opportunity to hear Dr. Landry present at his community and took the "keep moving" message to heart. He immediately began walking to dinner instead of using a ride service and signed up for a chair yoga class.
David laughed, "I went to class with Charlie to encourage him and was shocked! I thought, I can feel this! It's like I went through boot camp!" Over time, he observed, "When Charlie misses even a week of exercise, I can see his health decline very quickly." Charlie agrees, and with Living It just around the corner (a four-week campaign that challenges participants to try new pursuits in the four components of successful aging), the two are committed to not only incorporating more physical activity into their lives, but encouraging others to do the same.
David, who lives with chronic lung disease (COPD), told us "I've seen people go from walking, to walking with a cane, to using a wheelchair and then to the health center for care. It doesn't have to be that way. We can do much more to help ourselves by being active."