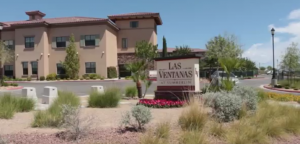 Macular Degeneration is a major limitation for so many people that we work with, and addressing it is a great example of successful aging in action.
Recently, Las Ventanas (a MPL parter) invited the greater community to their campus to introduce a new FDA-approved implantable miniature telescope for people with end-stage age-related Macular Degeneration. The event illustrated that there is hope for those challenged with low vision, and that it is possible to see again.
The day included a healthy food reception, a raffle with prizes, and gift bags with items such as eyeglasses, cleaning solutions, cleaning cloths, eye drops and more information about Macular Degeneration.
Following this event, many attendees made appointments to have their eyes checked. One person was found to have a severe issue that had the potential to cause blindness. Luckily, it was caught in time and treatable.
We invite you to watch this inspiring video from the day's events.