(The Paradox of Practicing Kindness Toward People You Don't Like Very Much)
By: Danielle Palli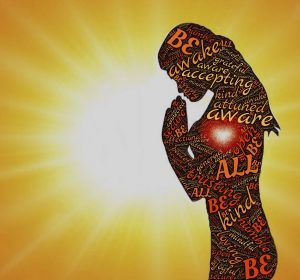 Life is full of contradictions. We can accept circumstances but still advocate for change. We can be a masterpiece as we are and still a work in progress. To take care of others, we must first practice self-care. And, practicing kindness – even for people we don't particularly like – makes us healthier and happier.
Studies continually support that cultivating positive emotions and practicing kindness make us physically and emotionally healthier and promote longevity, while negative emotions, such as anger and resentment, can lead to hypertension, cardiovascular disease, digestive disorders and an increased risk of chronic illness and stroke. One study found that after six weeks of practicing a loving kindness meditation* for three to four times a week for fifteen to twenty minutes at a time (about one hour per week), participants were shown to be more resilient against chronic illnesses such as arthritis and heart disease, as well as colds and flu.
READ MORE in the Bright Side of Longevity weekly email. And, be sure to tune in to the Dr. Roger & Friends: The Bright Side of Longevity podcast!