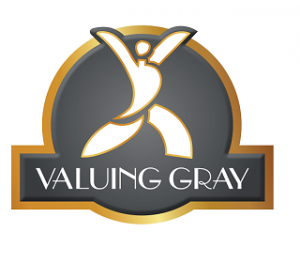 The Valuing Gray video contest from Masterpiece Living (MPL) was designed to showcase systems for leveraging the talents of older adults. The purpose of these systems is to contribute to the greater good of society. Entrants each submitted a video explaining their process and how it contributes to world change. The top entries were then open to public voting. This year, MPL was proud to announce the following Valuing Gray Winners at our annual Lyceum: Lutheran Senior Services (1st place), Deerfield Retirement Community – A Lifespace Community and Edgemere – an SQLC Community (runner-up finalists), with Las Ventanas and The Birches Assisted Living receiving honorable mentions.
"Valuing Gray challenges the historically negative views of aging." Masterpiece Living President, Dr. Roger Landry, shared. "It is bringing awareness to this underutilized resource, and making a commitment to be part of the solution." The Valuing Gray Award exemplifies an organization's impact in supporting these endeavors.
Click the links below to watch each of these winning videos: 
CLICK HERE to learn more about the Valuing Gray Video Contest, or contact Clark Lyons at (407) 473-3617 or clark@mymasterpieceliving.com.