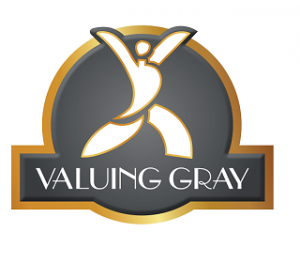 Masterpiece Living (MPL) proudly announces the 2017 Valuing Gray Video Contest. The Valuing Gray video contest is an outlet to showcase an organization's method of identifying and leveraging the strengths of older adults for the greater good of society. To be eligible for the Valuing Gray Award an organization must submit a video explaining their process and how it is contributing to world change, along with a short application. These submissions should also describe the steps necessary to replicate the process elsewhere as these ideas are meant to be shared.
"Valuing Gray is about acknowledging our older adults and their contributions to society, and to combat the historically negative views of aging" MPL President, Dr. Roger Landry, said. "It is bringing awareness to this underutilized resource, and making a commitment to be part of the solution. The Valuing Gray Award exemplifies an organization's impact in supporting these endeavors."
The contest opens for submissions Feb. 1 – Feb. 10, 2017. The public will be given the opportunity to vote for their favorite video. MPL will be selecting three finalists from this contest to attend the invitation-only Masterpiece Living Annual Lyceum in Denver, CO (May 16-18, 2017), where one winner will be chosen to receive the inaugural Valuing Gray Award. 
CLICK HERE for more information about entering the Valuing Gray Video Contest.