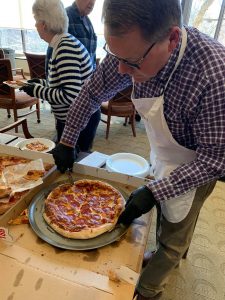 Masterpiece Living® (MPL) is a well-known authority in Senior Living for its health and longevity initiatives. Each year, MPL challenges its more than 80 partner organizations around the country to share how they are "Living It!" Living It® is a four-week campaign designed to inspire and challenge people to try new pursuits in the four components of wellness: Physical, Social, Intellectual and Spiritual (i.e. meaning and purpose).
Pursuits could be anything from taking an intergenerational dance class to learning about a new culture. Or, from volunteering at a local animal shelter to trying an art class for the first time. The goal is to constantly learn, and grow and explore.
It was a challenge choosing this year's winners among so many top contenders! This year, MPL is pleased to announce the following Living It® winners:
Revel Spokane (Spokane Valley, WA)
Outstanding Campaign Award – Revel Spokane caught our attention with their unique focus on all four components of wellness. Their social gatherings included Yappy Hour with our four-legged friends and surprise, resident-led social gatherings. They intrigued us with their intergenerational Murder Mystery dinner, which involved participation from high school drama students. Spiritual endeavors included pour painting and mindful clay bowl making. And, their physical endeavors were comprised of activities such as axe-throwing, self-defense classes, line dancing and more!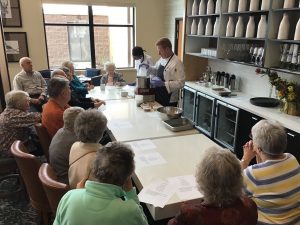 Revel Nevada (Henderson, NV)
Spiritual Fulfillment Award – Revel Nevada held a lantern ceremony celebrating family, friends and community. It was the perfect way to honor lost loved ones, let go of past pains and anything that might be holding a person back, while also sending wishes out for the future.
Friendship Village of South Hills (Upper St. Claire, PA)
Intellectual Vitality Award – Residents challenged themselves to learn, learn, and learn even more by taking a soap-making class, learning about orchids and fishing, making homemade pizza and even trying their hands at felt making!
Province Springs (Colorado Springs, CO)
Physical Health Award – Residents here are serious about their health, taking an energy bar making class, throwing a sock hop and even collecting stamps for each physical experience (winners received pedometers as prizes).
La Loma Village (Litchfield Park, AZ)
Social Engagement Award – Residents celebrated Leap Day with frog races (Don't worry, the frogs weren't real!). They also welcomed Kathleen "Keen" Harrison, PhD, Founding Director of Project Harambee to present, ending the day by donating a milk goat to Project Harambee they named "Lomita!"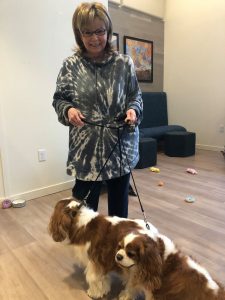 "The Living It campaign was designed to challenge participants to try something new in the four areas of whole-person wellness: physical health, spiritual fulfillment, intellectual vitality and social engagement," Masterpiece Living's Associate Managing Director of Operations, Amanda Baushke, said. "Research shows that by trying something new, or even by trying something you've long done in a new way, you are creating new neural pathways in your brain. At Masterpiece Living, we support growth and a focus on potential. Every year, I am blown away by the creativity and engagement shared during the Living It campaign. I am so proud to be partnered with organizations that support older adults in trying new endeavors, discovering additional skills and sharing lifelong passions."
Congratulations to this year's Living It® award recipients! See more photos on our Facebook Page (#LivingIt2020).