The Masterpiece Academy was formed in 2008 to provide expert guidance, research and education to the rapidly changing field of aging. The Academy brings cutting edge information on successful aging to all audiences and is dedicated to keeping its partners current and informed.
Academy educators are recognized leaders from the academic, health and business fields that include preventive medicine, gerontology, data and research, senior-living development and operations, geriatric nursing, social psychology, exercise physiology, finance, sales and marketing, and social services.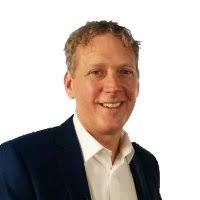 Masterpiece Living is proud to name Dr. Rob Winningham, PhD, as the new Director of the Masterpiece Academy. Dr. Rob Winningham has 25 years of experience researching human memory and has largely focused on older adults and ways to enhance their mental functioning and quality of life. Dr. Winningham has served as Dean of the College of Liberal Arts and Sciences and Chair of the Behavioral Sciences Divisions at Western Oregon University where he is also professor in both the Psychological Sciences and Gerontology Departments. Dr. Winningham received his PhD in Neuroscience from Baylor University. He has trained thousands of professionals to offer high quality cognitive rehabilitation and therapy programs.
Under Dr. Winningham's experienced direction, the Academy will continue to offer research and programming updates, the development and management of research projects, continuing-education curriculum, and in-depth training on successful aging concepts for organizations and individuals.
"I am honored to become Director of the Masterpiece Academy. Masterpiece Living and the Masterpiece Academy have a long history of serving the aging population and providing expert guidance to organizations on a global level," Dr. Winningham said. "I am excited to be a part of the growing movement of changing the experience and perception of aging, and in helping people age successfully."
CLICK HERE to learn more about the Masterpiece Academy.