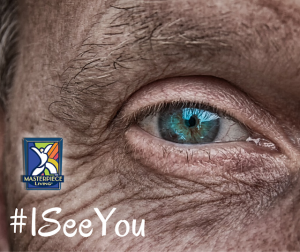 Masterpiece Living, a multi-specialty group who has spent more than 20 years partnering with organizations nationwide to provide expert guidance in aging science and living with passion, purpose and growth, has teamed with chart-topping singer-songwriters Grant Maloy Smith and Mike Greenly on a challenge to stamp out ageism.
"I heard a group of older adults talking a few years ago," Smith says. "One of them said she felt invisible, as if younger people were looking right through her on the street. That really struck me." Inspired by her words, Smith and Greenly set out to collaborate on the song, "I See You."
"I See You" was written to inspire people of all ages to really see older adults for who they are, and value their skills, talent and wisdom.
"I truly consider this song one of the most important creative projects I have ever been a part of," notes Greenly. "I hope millions of people of all ages hear it and see the video, and that we help to foster more respect and appreciation of our elders."
Here is a link to the song: https://www.youtube.com/grantmaloysmith
As part of the "I See You" campaign, Masterpiece Living challenges people to visit the Successful Aging in Action website and sign the petition pledging to: 
Make eye contact with older adults when you cross paths and say, "hello."
Look for opportunities to engage an older adult in meaningful conversation.
Call out ageism when you see it.
Share the pledge link on Social Media with #ISeeYou!
"Ageism is the last acceptable form of discrimination," Masterpiece Living President, Dr. Roger Landry, says. "We're doing our best to make sure we stamp out ageism and begin to value the human capital that is our older adult population."