Masterpiece Living (MPL) Executive Chairman and CEO, Larry Landry, is proud to announce Eloy Lopez as MPL's new Chief Operating Officer.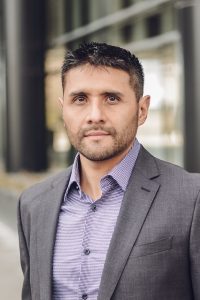 Eloy Lopez is Masterpiece Living's Chief Operating Officer (COO) and brings more than 16 years of expertise in executive leadership, team building, technological innovation, data-driven strategies, and direct-to-consumer marketing. He is widely recognized as an Influential leader and mentor, skilled at inspiring and empowering others to achieve success.
Lopez was the founder, President and COO of Beatport, a digital music company that grew from $2.2 million in 2006 to $9.1 million in 2007, and $20.3 million in 2008, garnering him the Fastest Growing Company award two consecutive years in a row in the Denver Business Journal, and Billboard Magazine's 30 Under 30 award in 2007. During his time at Beatport, he successfully directed a three-phase global marketing strategy that increased revenue to more than $39 million annually. He then served as President and COO of Digitally Imported, spearheading a business plan that accelerated revenue by 490% to $5.2 million by 2017, while growing paid, unique subscribers by 257% in one year.
"We are excited to have Eloy Lopez on the Masterpiece Living team," Larry Landry said. "He is an innovator who knows how to leverage his technology and operations experience to reach more people through both business-to-business and business-to-consumer initiatives that highlight Masterpiece Living, Masterpiece Academy and MasterLife … Just what we need to launch us into MPL's next phase of growth."
 
Under Lopez's guidance, MPL will continue to offer cutting-edge resources, information, training and support to organizations by using data-driven research and measurable outcomes, while also making a global impact by paving the way for individuals around the world to experience a culture of optimal aging and longevity. 
 
"I appreciate the opportunity to join the Masterpiece team and share their vision," Lopez said. "This coming year is all about ensuring that our expertise on what it means to age successfully and live well reaches, and helps, as many people as possible."