By: Cera Meintzer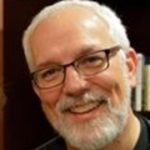 "Wherever you put the mind, the body will follow," Chaplain Jim Kok, Executive Director of Chaplain Services at Christian Living Communities, told us. He began his presentation on mindful aging by citing the work of researcher Ellen Langer. In the '90s, Langer studied the mind-body connection and specifically how your thoughts and beliefs affect your physical experience in the world. Langer's studies all brought her to the same conclusion – that the mind and body are indeed connected.
In our busy world, it is common for individuals to live on automatic drive, not fully engaged with each moment of life. Langer calls this mindlessness and describes it as "a lack of awareness, insight and understanding; it is a failure to notice new things. To act mindlessly represents a loss of perspective and context while acting and reacting in habitual patterns of behavior that serve to confine and constrict our experience."
The antidote to mindlessness is mindfulness, and it is characterized by awareness of thoughts, the world, the moment as it is happening, of others, and an awareness of God. To transform mindlessness into mindfulness, Jim recommended these nine tips:
1. Reflect on your assumptions, worldview, beliefs and stereotypes.
2. Re-frame critical self-talk.
3. Shift your perspective.
4. Practice mindful attention.
5. Think about what matters most, then write it down.
6. Challenge your brain with new learning and activities.
7. Find guidance through a teacher, study group, or social network.
8. Move from 'I' to 'we'.
9. Remember that death makes life possible. Face your mortality.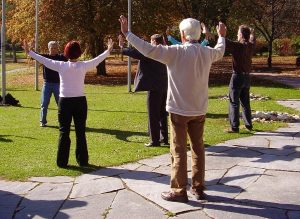 Seek out and create opportunities in your life and community to practice mindfulness. Master Practices shared in the MPL network include: mindful meditation classes, prayer groups, tai chi classes, yoga classes, contemplation rooms with relaxed environments, and walking meditation groups.
Suggested Reading: Nine Practices for Conscious Aging