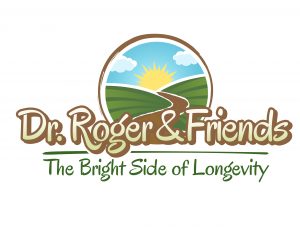 Experts from Masterpiece Living, a multi-specialty group that has spent more than 20 years providing guidance on aging science and living with passion, purpose and growth, have teamed up for a new podcast focusing on lifestyle and longevity. Dr. Roger & Friends: The Bright Side of Longevity features award-winning author and expert in the field of aging, Dr. Roger Landry, MD, MPH, along with certified professional coach, Teresa Beshwate and mindfulness coach and spiritual advisor, Danielle Palli.
Science points to the likelihood that most people are going to live a long life, and that life can either be a process of slow decline or the opposite: a time of growth, potential and fulfillment. Decades of research proves that the future is largely up to us and that we have the power to create our future on our terms.
The Bright Side team will officially launch its first 10-episode Longevity series on Friday, Jan. 17, 2020. Listeners will discover how to turn lifespan into healthspan through supportive environments and finding the right tribe. The team gets real about goals and why, over 90% of the time, we fail. The show unlocks the "why" behind failure and offers strategies for success. It teaches us to make technology a friend vs. foe when it comes to good health and longevity, and offers fun ways to engineer movement back into our lives. The series also offers guidance for recharging our spiritual batteries (hint: "spirituality" isn't what you think). And finally, it reveals the best cognitive tips for becoming the architects of our brains (really!).
Dr. Roger & Friends encourages listeners to play the long game with simple and unique tools that can be immediately integrated into life.
CLICK HERE to tune in and follow.