(Brought to you by Dr. Roger & Friends: The Bright Side of Longevity)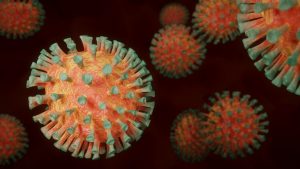 In a very special Dr. Roger & Friends: The Bright Side of Longevity episode, Dr. Roger fields new health-related questions about Covid-19, social distancing and other changes in the future, and how re-opening states may impact us. This is an excerpt from the team's Facebook video series, "We're all in this together." These questions include:
When officials talk about "testing" for the Coronavirus, what do they mean? (What type of tests are available?) For example, if you test negative, does that mean you can't get it? Does it mean you are immune to it? Is there more than one type of test available?
Is there a chance that some states have already developed "Herd Immunity?"
If someone has never contracted Coronavirus, is it possible that they are still immune to it?
If someone has developed an immunity to Covid-19, can they still pass it on to someone else?
If someone gets sick and recovers, can they get re-infected? If they do become re-infected, will it be more or less severe than the first time?
CLICK HERE to Listen to the Podcast.
Do you have a question for Dr. Roger? Let us know: info@mymasterpieceliving.com