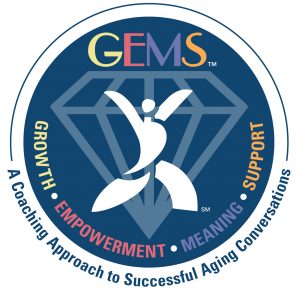 We at Masterpiece Living hope your 2017 is off to a great start. If you're like 40% of Americans, you may have recently set a goal as part of your New Year's Resolution. If you did create a resolution, how is that going? Statistics show that half of us get off track by the end of the first month, and only 8% are successful in reaching their goal. Why do so many fall short? In large part, most people do not create a plan of action or develop a support system in order to achieve their goal.
Find out how a GEMS successful aging coaching certification can support you and your organization.
CLICK HERE to learn more.