By: Danielle Palli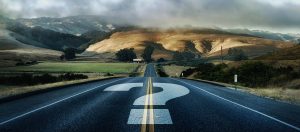 The world has been sick for some time now, and no one is immune to suffering. Many have lost so much: freedom, health, jobs, time, and in some cases, their lives. We've had to learn to live with less, adapt, and recognize that there is much that is not within our control. There is the fear and uncertainty of not knowing the expiration date and when things will go back to "normal." Will things ever go back to normal?
And yet, when the dust settles and we come out on the other side, there are some remarkable takeaways that we've all learned, and I hope we never forget. As a child, when faced with difficulty, there was usually one adult in the room asking, "So, what have we learned?" Here's my answer…
The Common Lessons We've Learned and What We've Gained:
Flexibility – We've all been forced to adjust our schedules in some way, and recognize that not every aspect of our lives is in our control right now. We've learned to adapt, in some cases to working from home, becoming homeschool teachers on the fly, not being able to socialize the way we want, and so on. Our cognitive flexibility is getting a good stretch.
Self-Reflection – After we realized that Covid-19 was sticking around longer than we had hoped, isolation led many of us into self-reflection, forcing us to face our inner demons and take a hard look at ourselves: the good, bad and the ugly. This means acknowledging and working through emotions. This mirror to our souls can make us better people if we pay attention.
Renewed Purpose – I am inspired daily by those who have lost their jobs and taken this time to re-evaluate what they really want in life, and what brings them joy and is meaningful. Those who have temporarily closed their businesses are re-thinking strategies to come back better and stronger. Which leads to #4…
Resilience – We are stronger, whether we wanted to be or not … because we've had to be. Adapting to our lives turned upside down has made us stronger people.
Valuing Relationships – For those of us who have put off social opportunities because of the daily work grind or simply took people for granted as always being there are learning just how much we are interconnected and need each other. We've also learned cooperation for the greater good.
Mindfulness – Pushing stressors out of our minds and ignoring emotions and physical feelings are no longer working for us. When life comes to a halt, suddenly, for many of us, there's time to pay attention to what matters and what's going on around us – both externally and within.
Savoring – In our recent Dr. Roger & Friends: The Bright Side of Longevity podcast, psychotherapist Jane Parker refers to these as "glimmers." We take time to notice and appreciate all the little sparks throughout our day that give us a fleeting moment of positivity. When we recognize what brings us joy, we can invite more of that in.
Gratitude – I've suggested that people write down three different things they discover each day that they are grateful for and cite why they are important. Then, re-read this list on a day when you're feeling emotionally challenged. It trains our brains to look for positive elements to our day. Gratitude collects all those "glimmers" and solidifies them into meaningful moments.
Creativity – For the artists, musicians, and writers among us, we may find ourselves pouring our hearts into meaningful projects, making us more productive. For others, this may mean learning technology and working from home. In some cases, we've mastered physical distancing while staying socially connected and being forced to learn tasks that were not previously in our wheelhouse.
Self-Compassion and Forgiveness – If ever there were a time to be gentle with ourselves, it's now. And, those arguments that seemed like such a big deal before? Well, they seem less of a big deal when illness and the possibility of death are staring us in the face. We're learning to forgive others.
Patience – Our relationships are benefiting from us taking the time to listen to one another, understanding that we're all trying and sometimes failing. We've been learning all the idiosyncrasies of our quarantine mates, and they've had to put up with us. In the end, we're all learning patience.
Love – Never have we been surrounded by so much love: men and women on the frontlines working day and night to protect us, to heal us and to help us. Thank you, doctors, nurses, scientists, volunteers, grocery store workers, delivery people, and essential employees who are risking their health and safety for us. Your show of love will not be forgotten. And those of us self-isolating, wearing masks and taking precautions – yes, we are protecting ourselves, but we are also working for the common good – and the simple act of staying at home is yet another act of love.
Stay safe. Stay well.