By: Dr. Roger Landry, MD, MPH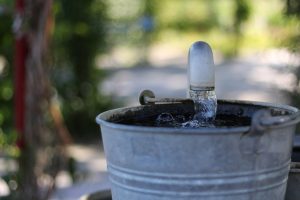 I have a question for you. How did you feel after your last interaction with another person? Did you feel better about yourself and more uplifted? Or, did you leave feeling the unhappy effects of negativity? 
In the New York Times best-selling Book, How Full is Your Bucket? authors Tom Rath and Donald Clifton, PhD demonstrate how every interaction with another person is an opportunity to symbolically fill their bucket (creating positivity) or dip into it (creating negativity).  
"Whether we have a long conversation with a friend or simply place an order at a restaurant, every interaction makes a difference," Tom Rath writes. "The results of our encounters are rarely neutral; they are almost always positive or negative. And although we take these interactions for granted, they accumulate and profoundly affect our lives." 
We reap what we sow. If we spread negativity, not only are we dipping into other people's buckets, but we're also inviting adversity into our own lives. On the other hand, if we spread positivity, and care for others, if we share a love of life, our harvest can be brilliant.