By: Teresa Amaral Beshwate, MPH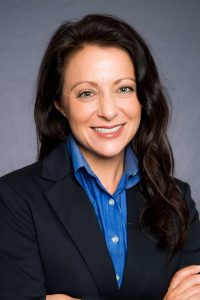 The mission of Masterpiece Living is no small task: to change the experience and perception of aging. Our vision is a society in which aging means growth, engagement, vitality and purpose. We believe that all people should be able to age successfully, no matter where they live. In late 2011, Masterpiece Living was fortunate to have a MacArthur Foundation funded opportunity to work in Affordable Housing thanks to the University of Michigan and ABHOW's Beacon Communities. This marked the first ever application of Masterpiece Living concepts and resources in an Affordable Housing environment.
Drs. Robert Kahn and Toni Antonucci of the University of Michigan (and members of the Masterpiece Living advisory board) were the co-principal investigators of the case/control study, which took place at Beacon's Casa de la Vista and Fern Lodge communities in Redlands, CA. The two-year project involved baseline Lifestyle and Mobility Reviews followed by a lifestyle coaching session and a multi-faceted approach to providing successful aging opportunities throughout the communities, and ended with follow up Lifestyle and Mobility Reviews. The project had generous support from NuStep, Keiser Corporation and Kay Van Norman's Brilliant Aging.
Residents' self-identified goals included spiritual growth, maintaining independence, volunteerism and increased social connection, to name a few.
Outcomes
At Casa de la Vista and Fern Lodge (Casa/Fern), modest improvements in each area of successful aging – social, spiritual, intellectual and physical – were observed. There was a significant increase in spiritual activity participation from baseline to follow up, along with significantly improved satisfaction with availability of transportation, meals, the availability of staff, help received from staff, and the amount of information provided to residents.
Participation in successful aging offerings was grouped into low and high participators. "There were many interesting findings that showcase the association between participation and improvements in health and well-being," explained Dr. Toni Antonucci. Here is a summary of these findings:
Residents of Casa/Fern who were high participators (i.e., participated in 10 or more successful aging offerings over the course of the project) reported a significant increase in self-rated health and energy and a significant decrease in ER visits as compared to their peers who were low participators (i.e., participated in less than 10 offerings). High Casa/Fern participators also reported a significant decrease in functional limitations compared to low participators.
Casa/Fern residents who were high participators in physical health offerings (i.e., participated in 5 or more physical health activities) reported a significant increase in self-rated health and a significant decrease in ER visits compared to low participators.
Casa/Fern residents who used the fitness center at least one time over the course of the project reported an increase in energy as compared to those who did not use the fitness center at all.
Casa/Fern residents who participated in intellectual and spiritual offerings at all during the project reported a significant increase in self-rated health when compared to non-participators.
National data usually point to declines across many health dimensions at this age. Therefore the findings showing stability in many areas and improvement in a few were impressive. (For a complete list of outcomes and to view this article in its entirety, CLICK HERE.)
"These outcomes are impressive and show us emphatically that with creativity and commitment, we can indeed create cultures of growth and successful aging in communities with limited in-house resources. We are thrilled with these results and emboldened to expand this work," stated Masterpiece Living president and author of Live Long, Die Short, Dr. Roger Landry.
Dr. Toni Antonucci summarizes, "Building on and leveraging findings from the current project, we plan to conduct and explore future implementation research. We believe we have identified several best practices for facilitating successful aging in the context of affordable senior housing communities that, while perhaps are in need of further refinement, can be immediately implemented. These future activities will continue to build upon the collaborative working relationships developed between the partners involved in this project."
Summary
At Masterpiece Living, we consider it a moral imperative to be the voice of successful aging research and to bridge the gap between what research proves possible and the individual, organizational and societal choices we make each day.  Thanks to our partners at the University of Michigan, these and additional findings will be presented to public policy makers in Washington. But these findings are merely a beginning step in understanding how successful aging can truly be accessible to all people no matter where they live. At Masterpiece Living, it is our hope to continually grow our experience in Affordable Housing and continue to share our learnings so that collectively we can indeed improve the experience of aging for all people.