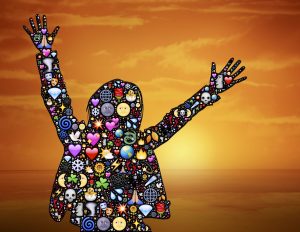 World Gratitude Day falls on September 21 each year. World Gratitude Day was formally established in 1977 through the initiative of the United Nations Meditation Group, and is meant to be a time when you express gratitude for life, for family and friends, for everyday heroes and for wonderful experiences. This day is also recognized as the International Day of Peace. But why limit gratitude and a positive outlook to one day? The Masterpiece Living Team invites you to take our gratitude challenge. For the next week … 
Find five things you are grateful for.
Criticize no one (not even yourself) – verbally or in your mind.
Be generous with compliments.
Smile at everyone you see.
Look for ways to express your gratitude (e.g. thanking someone who has helped you or volunteering your time to a favorite charity).
Share Your Gratitude Photos! Now through the month of October the Masterpiece Living team will be sharing gratitude photos on Facebook. Share your photos with us! #MPLgratitude