By: Danielle Palli and Verna M. Cavey, PhD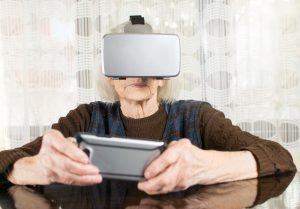 In Juliet Kerlin's delightful Lyceum 2017 presentation, The Fun Theory: Transformation Through Person-Based Technology, we learned how fun can be a great motivator! In one study, research demonstrated that people are 66% more likely to use the stairs when steps are transformed into piano keys that played musical notes. Subsequent studies continue to support the value of technology as a way of motivating people to remain physically, intellectually and even spiritually active. Kerlin cited the example of a devout Catholic who lived with anxiety and found comfort by saying a digital rosary, and a lethargic man – a former farmer who was energized by watching a video of farming life. The fun side of technology also gives people the opportunity to learn and explore in ways they may not otherwise be able. For example, digital painting creates a "no mess" and cost-efficient option for creating art, while flight simulators "fly" travelers to remote destinations. The beauty of this side of technology is that it's also scalable to a person's cognitive and skill levels. Using a strength-based approach, new technologies meet a user where they are – finding their skill set and building upon it.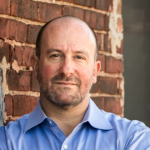 With that in mind, Tom Kamber reminded us in his presentation, Beyond the Basics: Getting Serious about Making a Difference with Technology that "technology itself is not the solution" and that we must examine outcomes to ensure that the technologies we use promote engagement, lifelong learning and good health. Kamber went on to discuss the Longevity Revolution and how older adults are reinventing their lives and creating their own aging agenda. Getting serious about making a difference using technology includes creating a "temple of awesomeness." This is the place where magic happens when we strategically use advancements to create stronger communities.