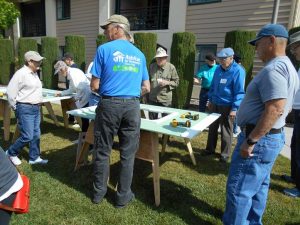 A group of more than 20 residents of ABHOW's The Terraces of Los Gatos (a Masterpiece Living partner) recently joined forces with Habitat for Humanity East Bay/Silicon Valley to build a playhouse and raise funds for affordable housing in Santa Clara County.
David Bowman, the chaplain at The Terraces, suggested bringing Habitat for Humanity's Playhouse Program to their community to both bring residents together and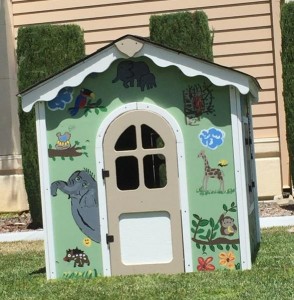 give back. "I have been involved with Habitat since the '70s," Bowman said, "so when I came here as the new chaplain three months ago, I thought this would be a new and exciting way for the people here to reach out to the community."
Walter Regan, resident services manager at The Terraces added, "Habitat for Humanity's mission of bringing people together to build homes and community echoes The Terrace's commitment to provide quality housing to meet the needs of our residents."
Read: Terraces of Los Gatos residents and friends come together to build Habitat for Humanity playhouse.