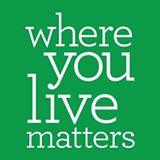 Dr. Roger Landry (MPL president and author of Live Long, Die Short), Joy Loverde (author of The Complete Eldercare Planner), and other social influencers in the field of senior living recently took part in a unique open forum Twitter chat. Hosted by American Senior Housing Association (ASHA) and moderated by Jeff Bell of GlynnDevins, the chat was part of ASHA's "Where You Live Matters" initiative. The forum gave adult children and older adults the opportunity to ask questions about why where we live as we age is so important.
There was a flurry of questions followed by insightful discussion. We thought we'd share a few takeaways from the chat…
"I'm Just Not Ready Yet."
One participant wrote, "My dad is ready to move to a community, but my mom is set on aging in place. How do I approach this conflict?" Successful aging experts, Dr. Landry and Joy Loverde recommend that people considering moving to a community take a long weekend to actually live at the community they are considering. Many retirement communities welcome prospects sampling what life would be like there. "Try a few days living in possible new circumstances," Dr. Landry said.
"Why is Social Connection Vital to Successful Aging?"
Another reader tweeted that they read recent studies about the importance of socialization as we age. "How does where we choose to live impact how social we are," they asked.
"Many older adults who move to communities experience a resurgence in activity levels, vitality, and a desire to be part of things," Lifespace Communities (a MPL partner) replied. "Masterpiece Living tells us that being socially healthy can help us age well, and that interaction with others in our peer group can help."
"How Important is Continuum of Care?"
Not all communities are the same, and many older adults wanted to know why continuum of care in the process of choosing where we age is so critical. "Continuity of friends and caregivers is critical, especially when we are managing challenges," Dr. Landry shared. Our experts also agreed that having the support of a community can help take the stress off of caregivers who are often in the "sandwich generation" – working fulltime and caring for their children, while also trying to care for their aging parents.
For more of what you missed, login to twitter and visit #WYLMchat and @ASHA_wylm. And, don't forget to follow Dr. Roger Landry @Livlongdieshort.