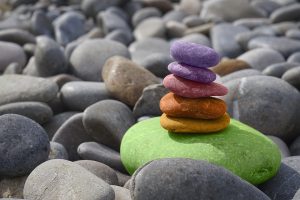 Many of us are feeling a myriad of emotions right now, including grief, loss, sadness, anger, fear, anxiety and frustration. We may not have even identified what and how we are feeling because our circumstances are dramatically different from what we are used to.
For that reason, we'd like to share a brief meditation from MPL team member, Danielle Palli. The meditation serves four distinct purposes: First, it provides a space to check in and discover how and what we are feeling, and to observe these feelings without judgment. Second, it allows us to uncover how those feelings are manifesting in our body (for example, we may feel fear in the form of an upset stomach or anxiety as tension in our neck). Third, this meditation will give us the opportunity to breathe into those areas where we're feeling tension and hopefully resolve them, if only just a little. And finally, the fourth purpose is to take a few moments to shift our attention away from whatever emotion or emotions are surfacing as a moment of rest and restoration. When we give ourselves a few moments of peace, we can recharge and become better equipped to manage those feelings once again.
CLICK HERE for the meditation.